My wife needs my help, but I don't think I can do this for her by myself.
Although through our @TweetSmarter account I've helped thousands of people over the last 5 years on Twitter, now I need some help myself. And I'd like to have my work for her done by Valentines day 🙂
Here's the deal: My wife's main source of income is her website, but it's in trouble.
It needs to be updated, and to do that, it needs a new logo. I had designed one, but it turned out to be too similar to something Google (and others) had done. So I needed something completely different. Here's my first draft of a new one: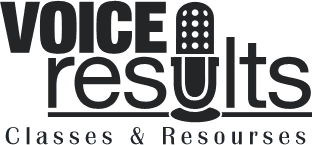 (Yes…sigh…I misspelled "Resources"—will update shortly.)
I wanted to include a symbol of the business, and the microphone is more representative of performance than either a headset or mixer board. I wanted to get something else in, something about connection or sound, and I settled for the underline that suggests a microphone cord. And Sarah likes blue, so: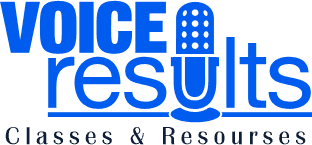 So: I'd really like your advice on this design! (I've included a note on branding below)
Colors
I'd also like to know how to use the colors, since Sarah also loves black fleece jackets. Would one of these be good?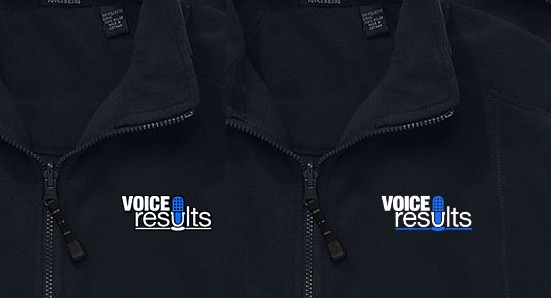 Or should it be something simpler? Such as: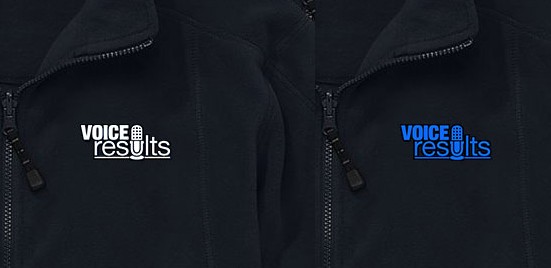 Branding
As far as the brand goes, her company teaches people new to the industry how to perform as the voice on commercials, training videos, etc. She has nearly 30 years experience, and hires other coaches with similar experience.
She's a terrific coach, having taught over 3,000 classes of one kind or another to date, and she personalizes it heavily in small groups…and makes it fun!
People travel some pretty long distances (to the Twin Cities, Minnesota) for the privilege of training with Sarah and the coaches she hires. Interested? Hit me up in the comments with some contact info, and I'll have her get in touch with you…and get you a few hundred dollars in discounts too 🙂
(You can click here to leave a comment.)
Additional Versions
And here's a kind of overly-photoshopped version to show how it could be used on a business card (it would only be a small portion of the card, not oversized like this):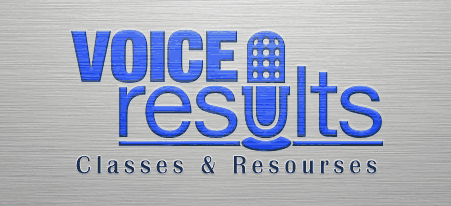 I've also experimented with making everything bolder, different blues, and using some gray/silver:Â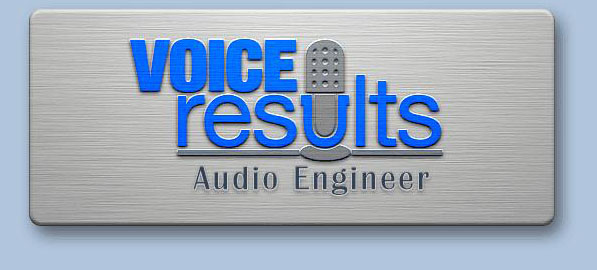 I'd really appreciate any and all comments you might have so I can help her get her new site online!
Why I'm (Still) Trying To Do It Myself
Basically, I've always enjoyed looking at good design, but felt inept at it. I eventually started playing around with Photoshop some years ago, and it's been a fun hobby of mine every since.
Now, I think I've finally got the bare minimum skills to do a passable logo, and I love my wife (and saving money) and so I'd like to do this for Sarah…with a little bit of your help!
So…can you help me? Could you share this with anyone who might be able to help?
I'll read, think about and respond to all comments!